Pfeifer-Con 12, like many other Star Wars events was a great success! Pfeifer-Con is a private party at Eric Pfeifer's house in which he displays his collection and invites people to come see the passion and pride Eric takes in his collection. Close to 70 people showed up for this annual event. When guests first entered the house, they were greeted by BB-66 and BB-8 (Both fan-made droids) which were brought by some of Pfeifer-Con 12's guests. Raffle prizes were also waiting for guests to throw their respective ticket into the buckets.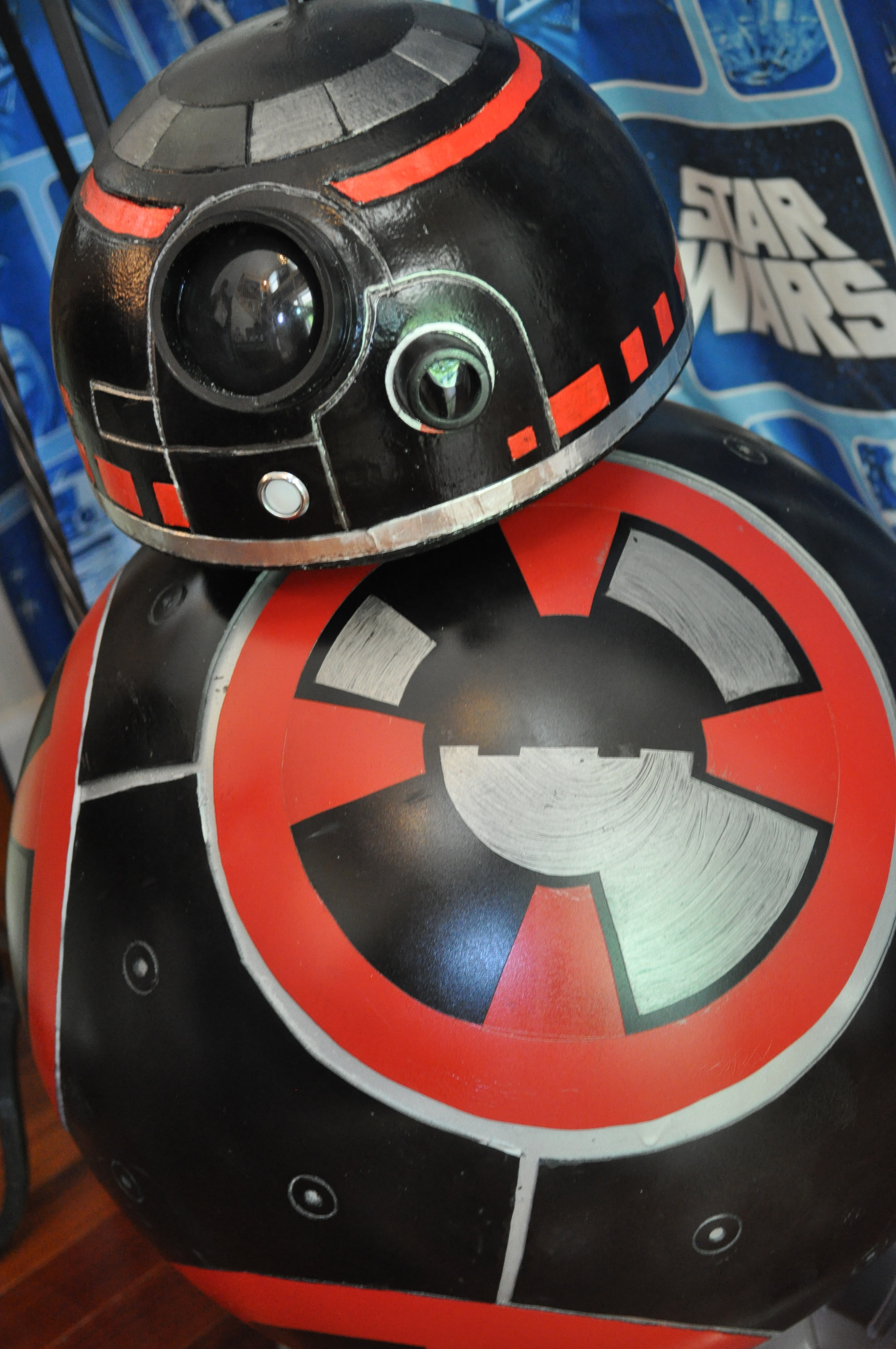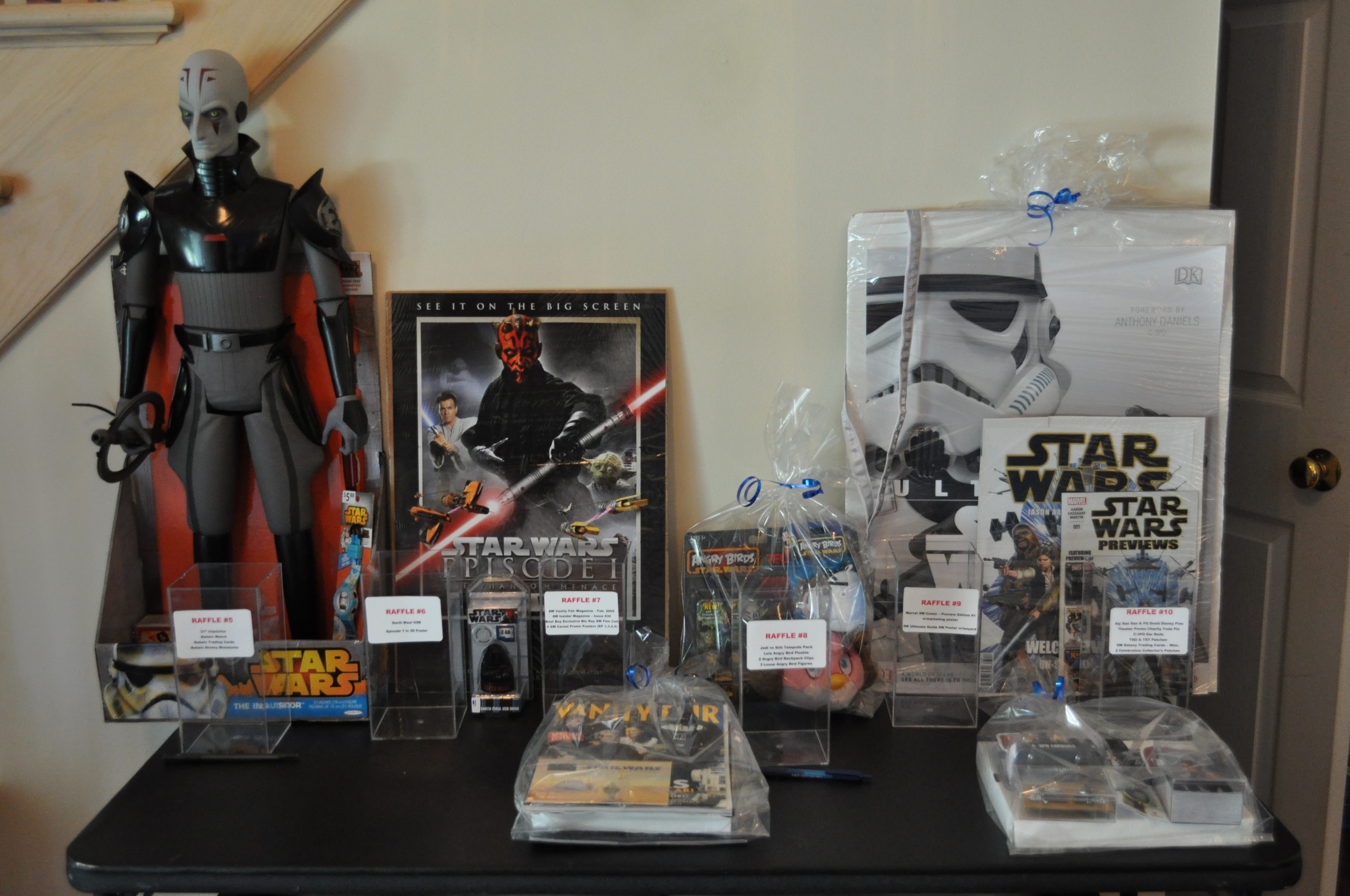 When people first walked in, Star Wars themed snacks were available for consumption. These snacks ranged from "Hoth Snowballs" and Tatooine Sand-ies (which were both sugar cookies) to Baby Space Slugs (pistachios) to Light Side VS. Dark Side M&M's and more. Pizza was delivered later in the evening.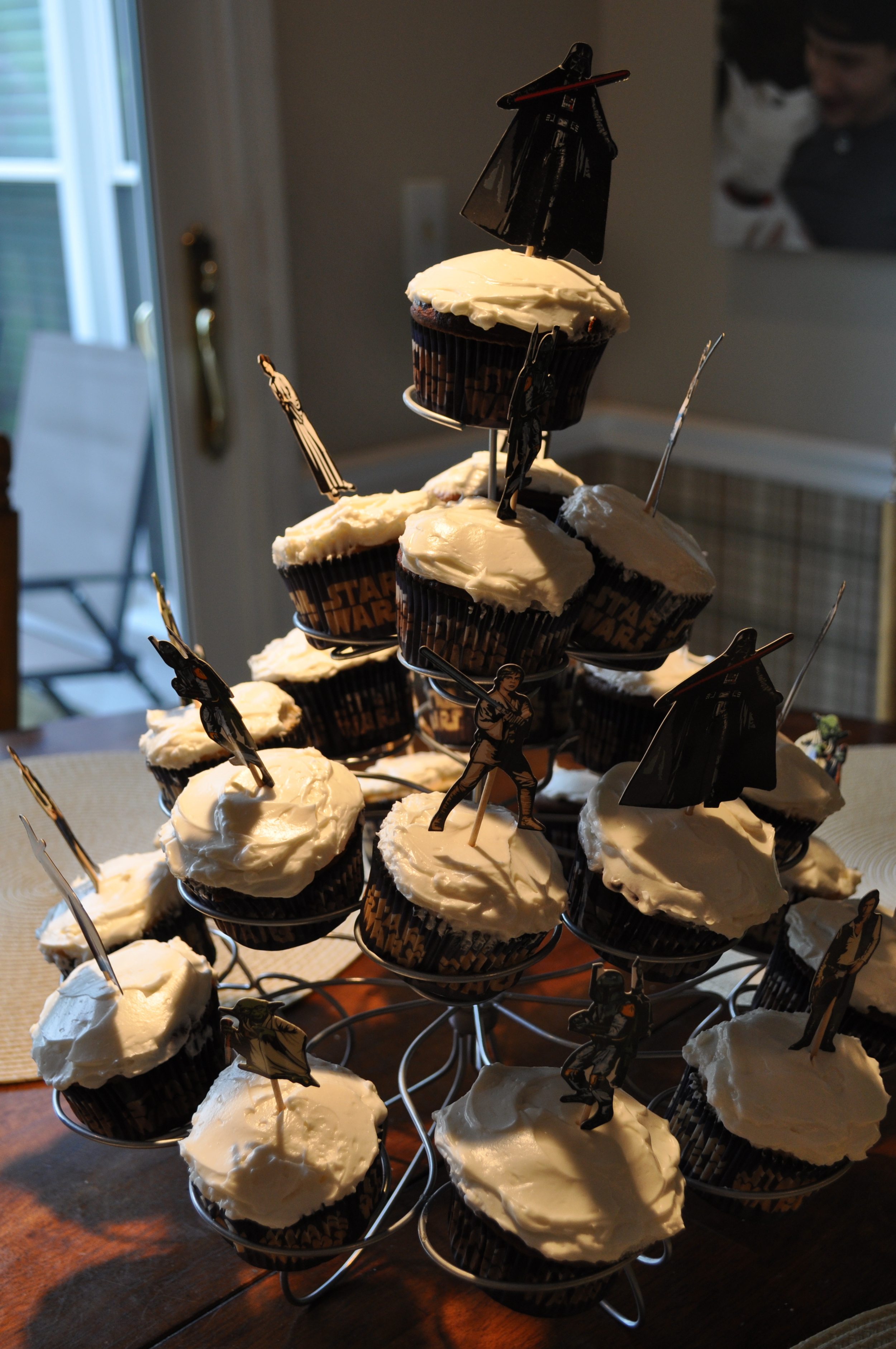 In year's past, a formal welcome presentation followed the initial entrance into the house. This year's Pfeifer-Con was much more relaxed. A welcome video narrated by Tom Kane played on a loop for people to watch as they wandered around the exhibition. Stephen Stanton, Vanessa Marshall, Ashley Eckstein and "The Star Wars Girls" (LeeAnna Vamp and Stacey Bender) also had brief welcomes in this video. It wasn't long before people got to enter the exhibit.
This year, Eric decided to host a Star Wars Trivia Contest. This was the first year for the trivia contest. The trivia contest consisted of 24 questions (3 from each movie including Clone Wars and Rebels) plus 1 bonus question which related to The Force Awakens. The participants were divided into pairs and the questions were delivered verbally. After all the questions were read, the teams swapped papers and then Eric read the questions aloud. Prizes including original art were given away for the top two teams.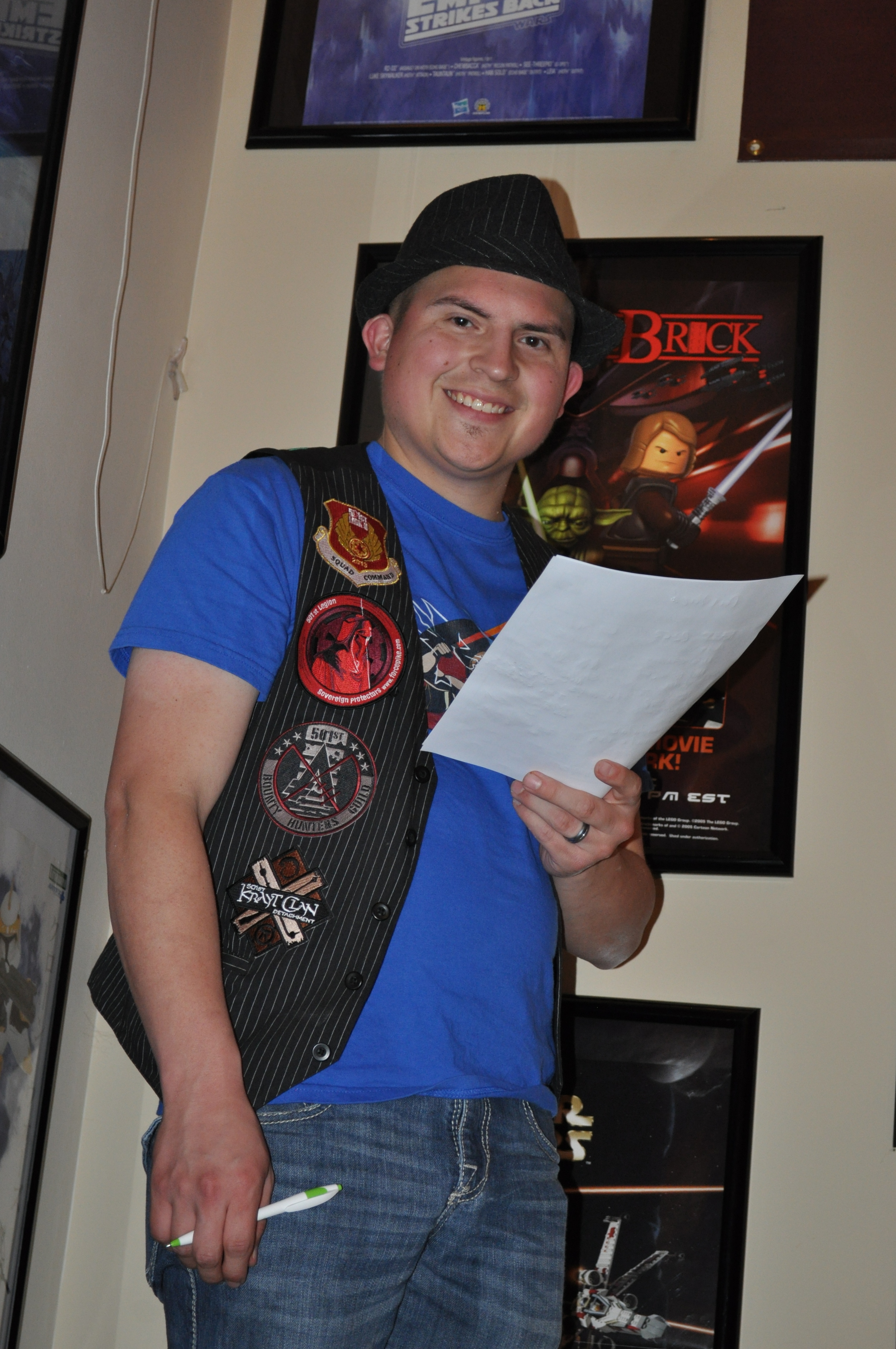 Of course, the main reason to come to Pfeifer-Con, was to see Eric's Star Wars Collection. The collection spans over the entire house. Each room in the house has a theme and items in that room relate to the theme. The themed rooms include: Treasure Room, Household Room, Library, Autograph Room, Art Gallery, Convention Room, Action Figure Room and Paper Room.
A vendor room was also available this year. This room was where people could purchase Pfeifer-Con 12 T-shirts as well as rare or one-of-a-kind artwork that was provided by Twin Suns Outpost. A few of Twin Suns Outpost artists were able to attend Pfeifer-Con 12. Guests enjoyed the ability to leave Pfeifer-Con without walking out empty handed.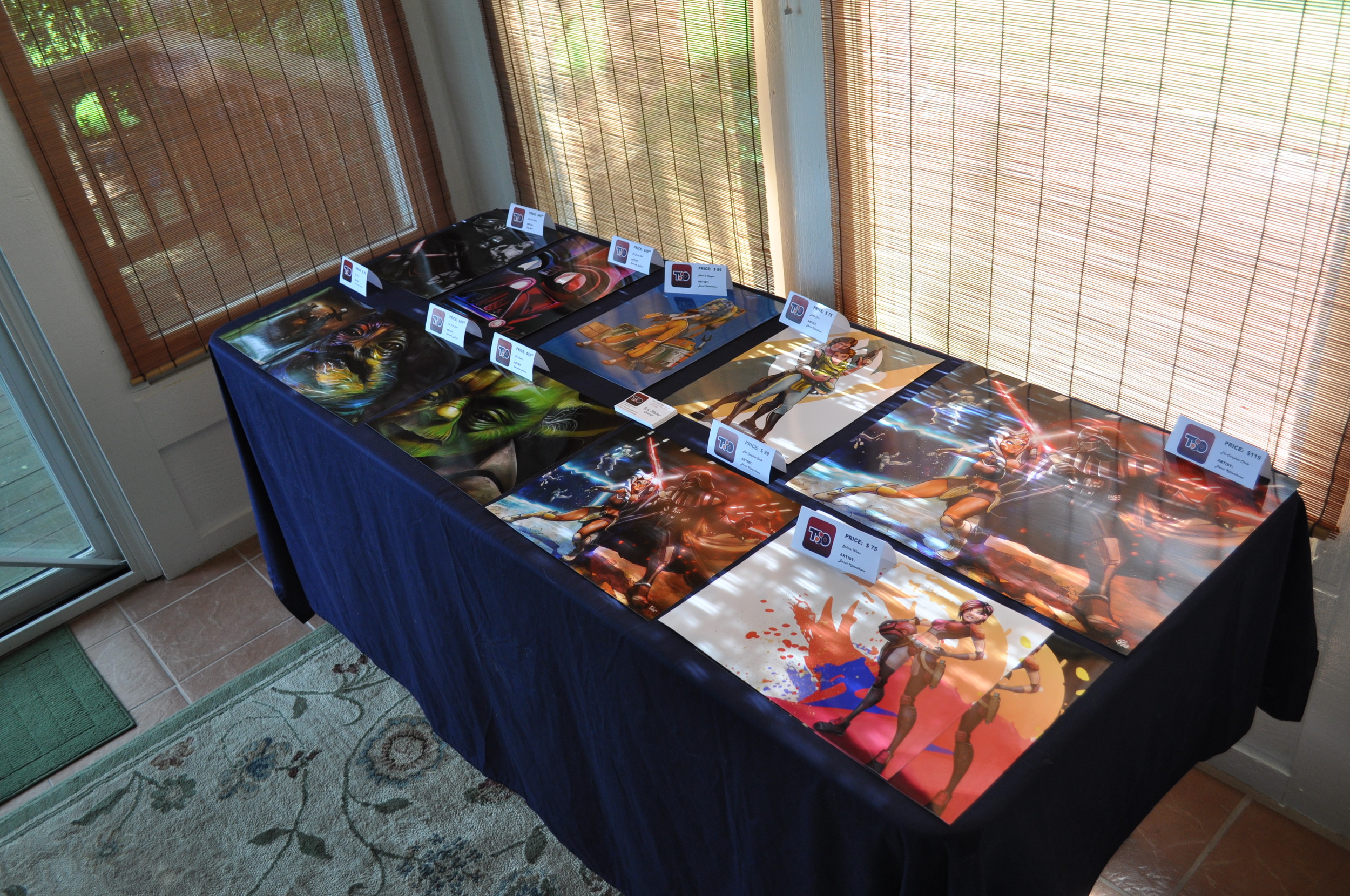 The day after Pfeifer-Con, Eric held his 7th Annual Star Wars Miniatures tournament. This tournament consisted of 8 players which means 4 games were going on at one time. Lunch was provided and players got to use teams consisting of their favorite characters on some unique maps of planets while listening to Star Wars music. Only one person left claiming first place, but everyone left with a prize.
Stay tuned for a podcast from Twin Suns Transmission as well as more information relating to Pfeifer-Con 13 next year!