Each month Twin Suns Outpost will recap and provide news of that month. Many exciting things happened in the month of August. Have you seen some of the artwork that is available in the Gallery? All our pieces come with FREE standard shipping. Let's start with Samantha DeCarlo. Here are Samantha's pieces currently available exclusively from TSO! For more information on each piece, click the photo.
Samantha's originals all come framed. Her originals measure 8x10 and are done with acrylic paint. The prints measure 11x14 and are printed with a metallic finish and a lustre coating. Each of these pieces uniquely brings a new, exciting feel to your Star Wars collection! Samantha has even done some commissions for Twin Suns Outpost as well! All of Samantha's pieces are numbered and signed. Samantha is currently working on another set of 3. Check back frequently for more work from Samantha.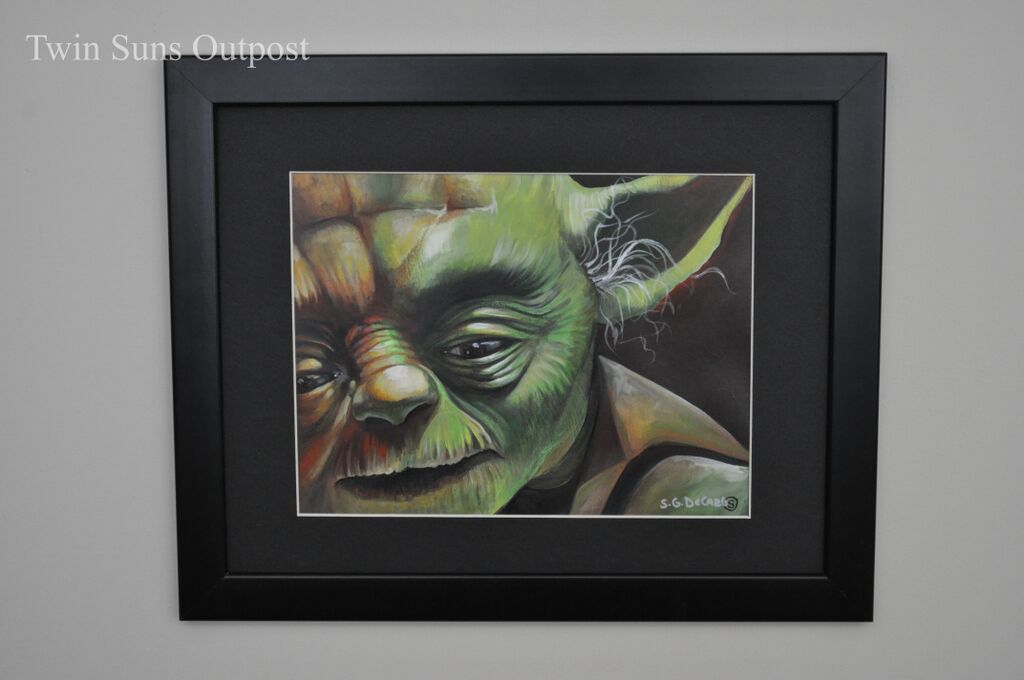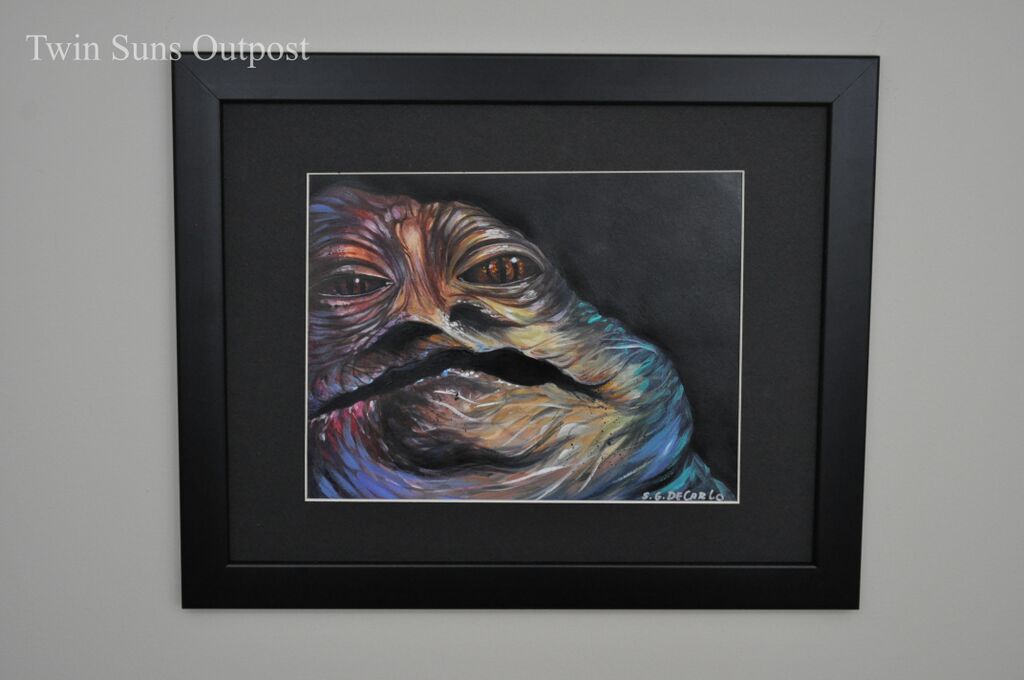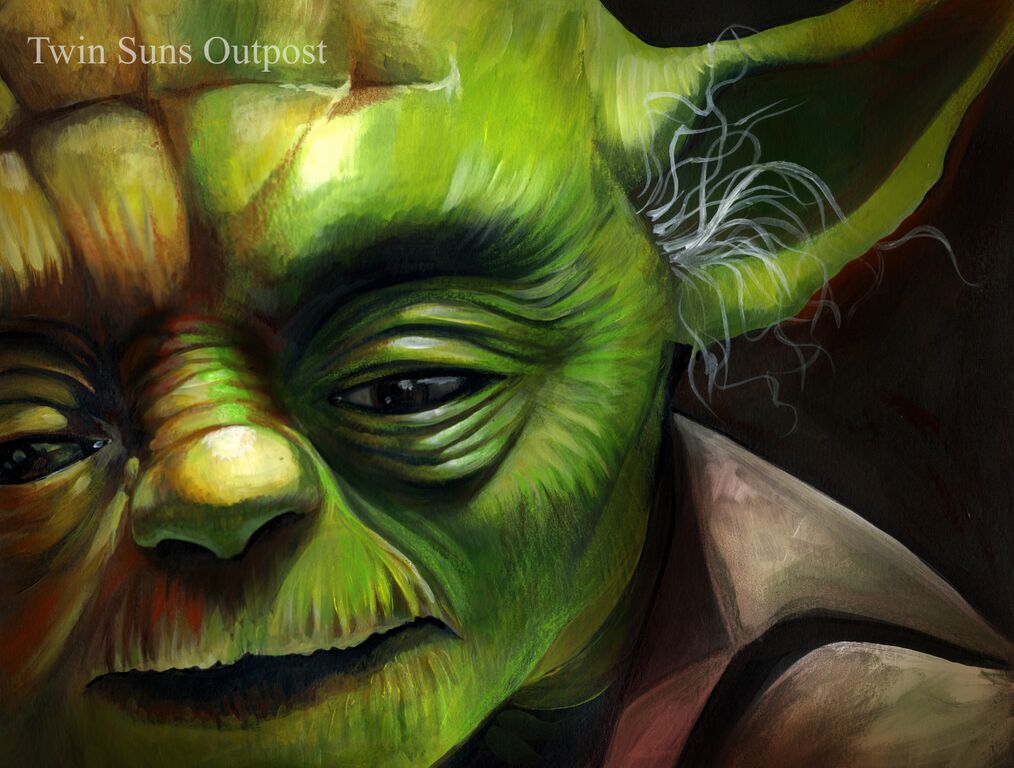 Danai Kittivathana has also produced many great pieces for Twin Suns Outpost. With a wide range of talent and his own style of art, Danai has produced many stunning pieces for us and specializes in Rebels and Original Trilogy characters. All of Danai's pieces are digital prints and are printed with a metallic finish and lustre coating. These pieces are very shiny and pop under the light! Check out Danai's pieces here: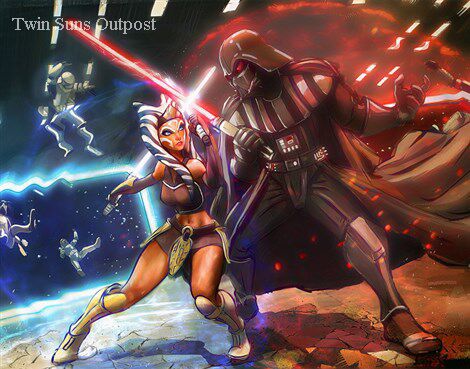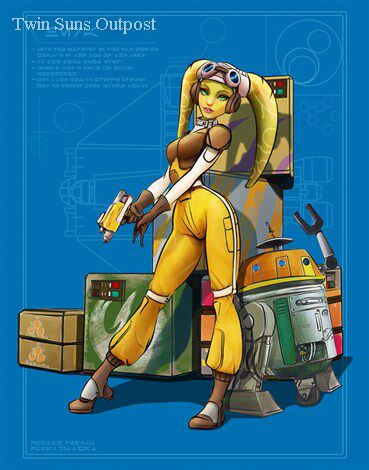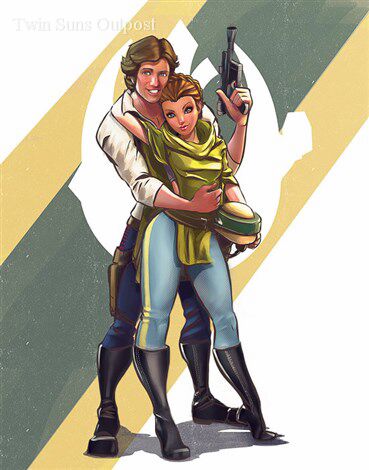 Chase Kiefer is a very talented artist who has been a Star Wars fan most of his life. Chase currently is serving our country in the Air Force from Germany, but in his spare time he produces amazing art for TSO. Chase works mostly with the Original Trilogy and has produced this amazing Han Solo in Carbonite piece. This piece measures 12x24 and is painted on canvas. This piece can be found by clicking on the photo below!
Cody Glenn has been a very important contributor to the success of Twin Suns Outpost. Cody produces very impressive pencil sketch originals as well as creates digital prints of his pieces. Many of Cody's pieces involve The Dark Side. All of Cody's prints are numbered and, as always, are printed with a metallic finish and lustre coating! Cody's prints measure 11x14. As with all of our originals, Cody's originals come framed.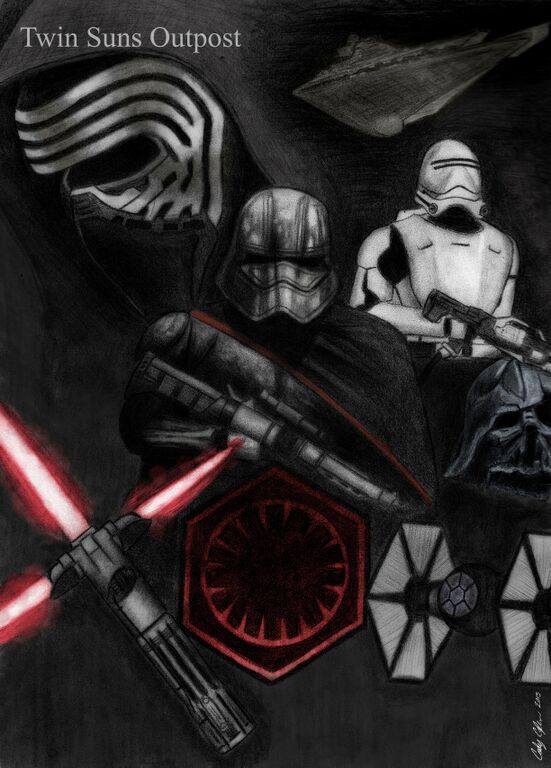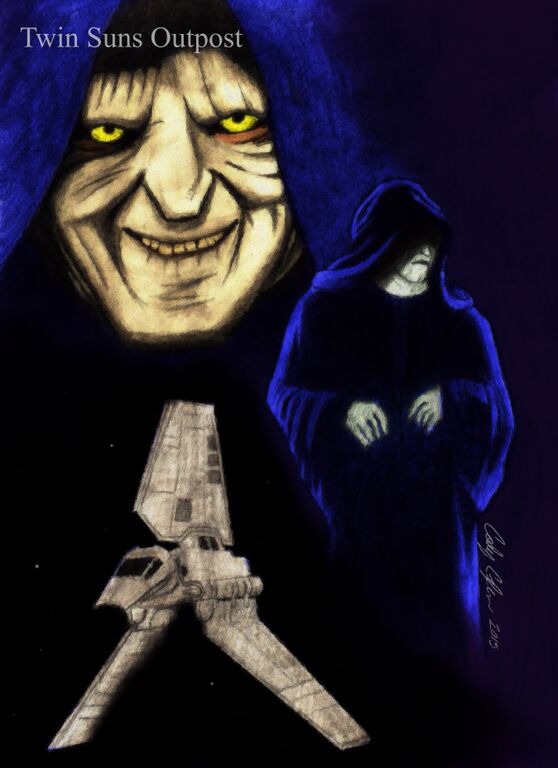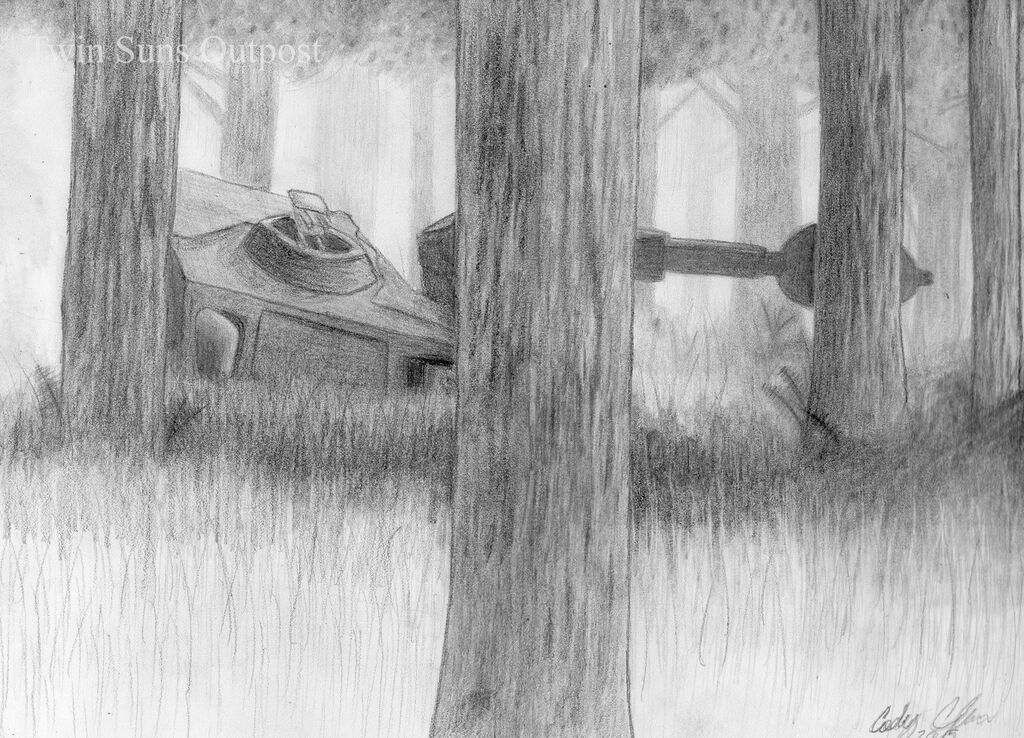 Debbie Melton is a very talented young artist that was discovered by Twin Suns Outpost at Star Wars Celebration Anaheim. Debbie specializes in original pencil sketches relating to the Star Wars animated shows. All of Debbie's pieces are originals and come framed and signed.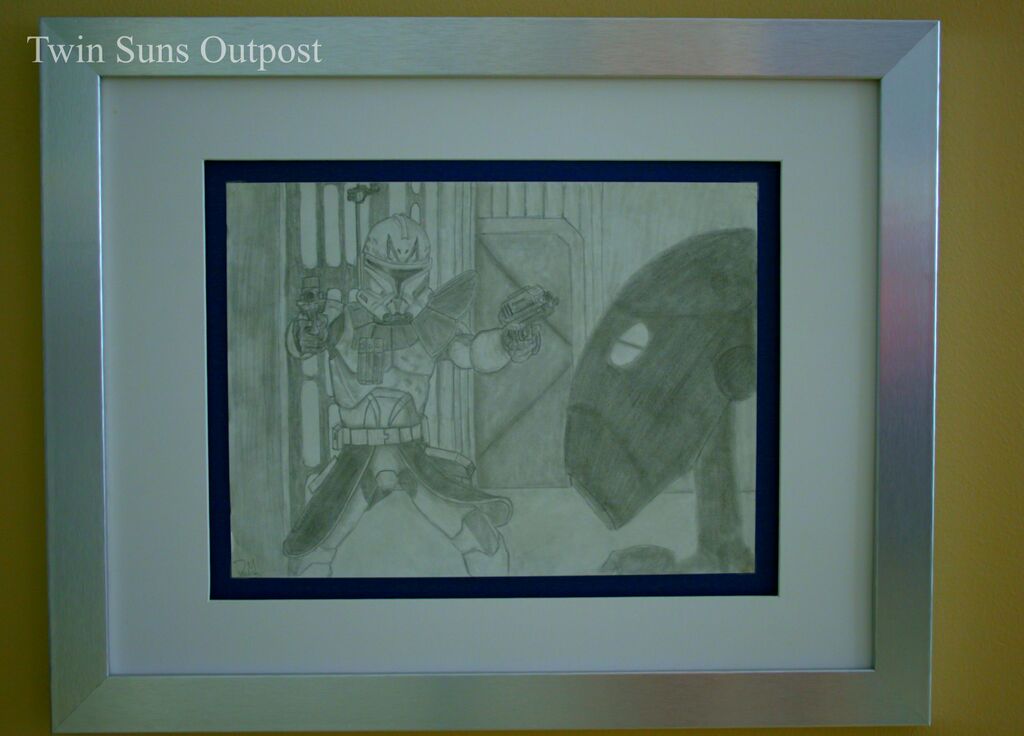 Brooke Pier is a talented, young artist for Twin Suns Outpost. She recently finished this great original pencil sketch called "A Storm Tribute". She also has a piece featuring Princess Leia and R2-D2 which is framed and matted and is titled "Hope's Beginning".
Sophia Ramos recently finished this original painting called "Move Along". The piece measures 9x12 and comes framed and was painted on Canvas. Keep checking back for more from Sophia!
In addition to our amazing artists and new pieces, Twin Suns Outpost exhibited at it's first convention this month. Chicago Comic-Con was a great convention for us to be at to promote our premium artwork. Samantha DeCarlo, one of our artists even showed up for art signings. Our Podcast, Twin Suns Transmission, has been on the rise with more and more people subscribing. In the month of August, Eric and Savanna interviewed Dax Lightspeed from Star Wars Weekends, interviewed Kristy from The Kessel Runway, and provided a full recap of both D23 in Anaheim and Chicago Comic-Con. Continue to check back for special giveaways and to get all the up to date Star Wars news and recaps of events!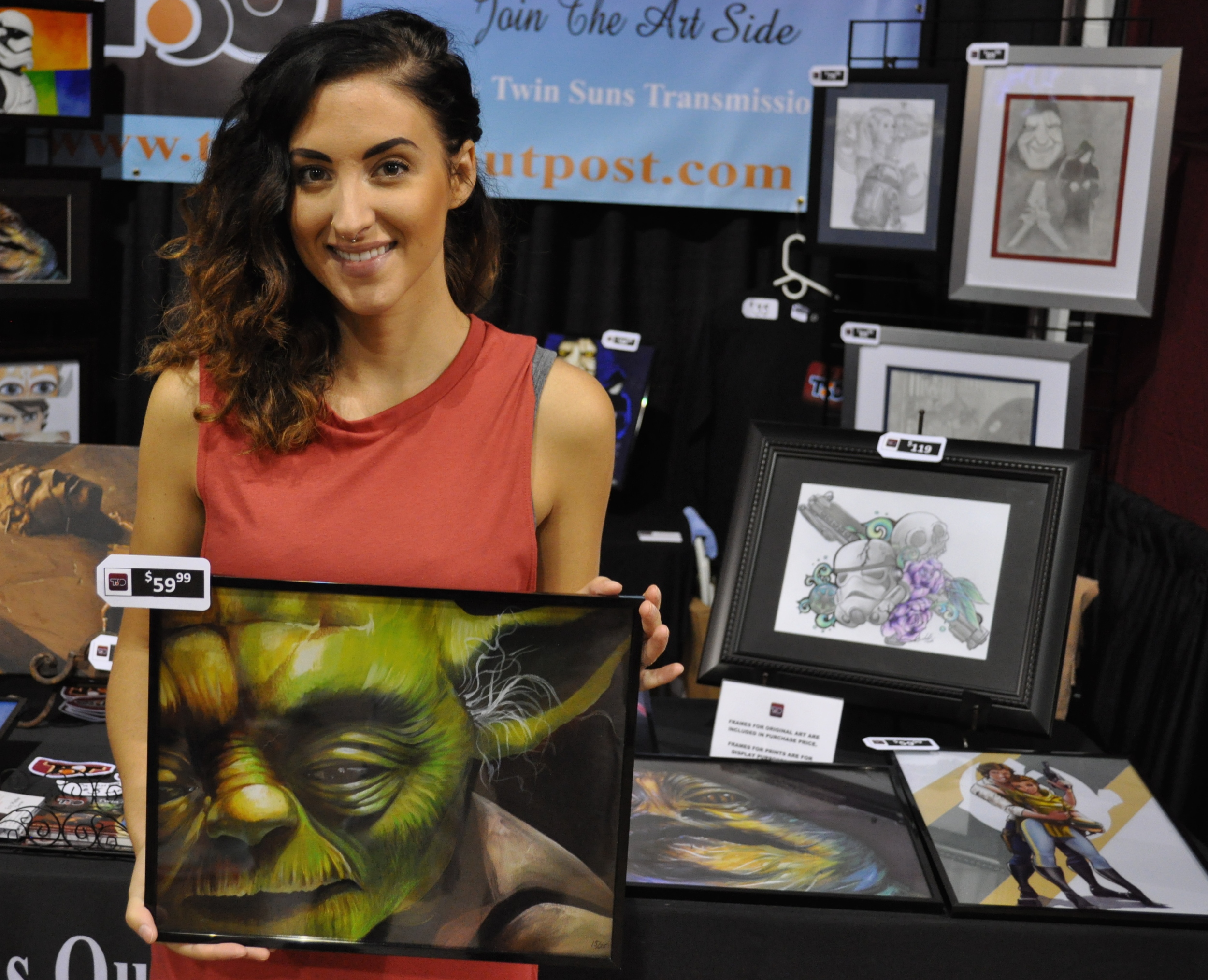 Lastly, Twin Suns Outpost would like to extend a farewell to one of it's artists. L Jason Queen has begun a new chapter in his life and unfortunately, that means a departure from Twin Suns Outpost. Mr. Queen will be going through a move and will be beginning a new genre with his own art. We wish L Jason Queen all the best!