Located on the fourth floor of one of the largest department stores in the world, Harrods in London, there is a fantastic Star Wars gallery created by a company known as Propshop (the same company that produces many of the weapons and props for the current Star Wars films). Items on display in this gallery are exact replicas of the items used on screen. How do you find this hidden gem? Head to the Disney Store and look for the life-size Rey statue!
Behind a private door, small parties are given the opportunity to take a 30 minute tour (lead by a Disney Store tour guide) of some of Propshop's screen-accurate Star Wars items. The cockpit of the Millennium Falcon and the Dejarik Holochess sitting area are both represented in this gallery and provide great places for fans to snap pictures. Speaking of pictures, guests who enter this special gallery are welcome to take as many photos as you like, so bring your camera.
This particular exhibition contains items only from the most recent Star Wars installment, The Force Awakens. Chewbacca's bowcaster, Rey's staff and lightsaber, Kylo Ren's helmet and lightsaber, and Poe Dameron's helmet are all neatly displayed for all who wish to take part in this exciting gallery. Pictures: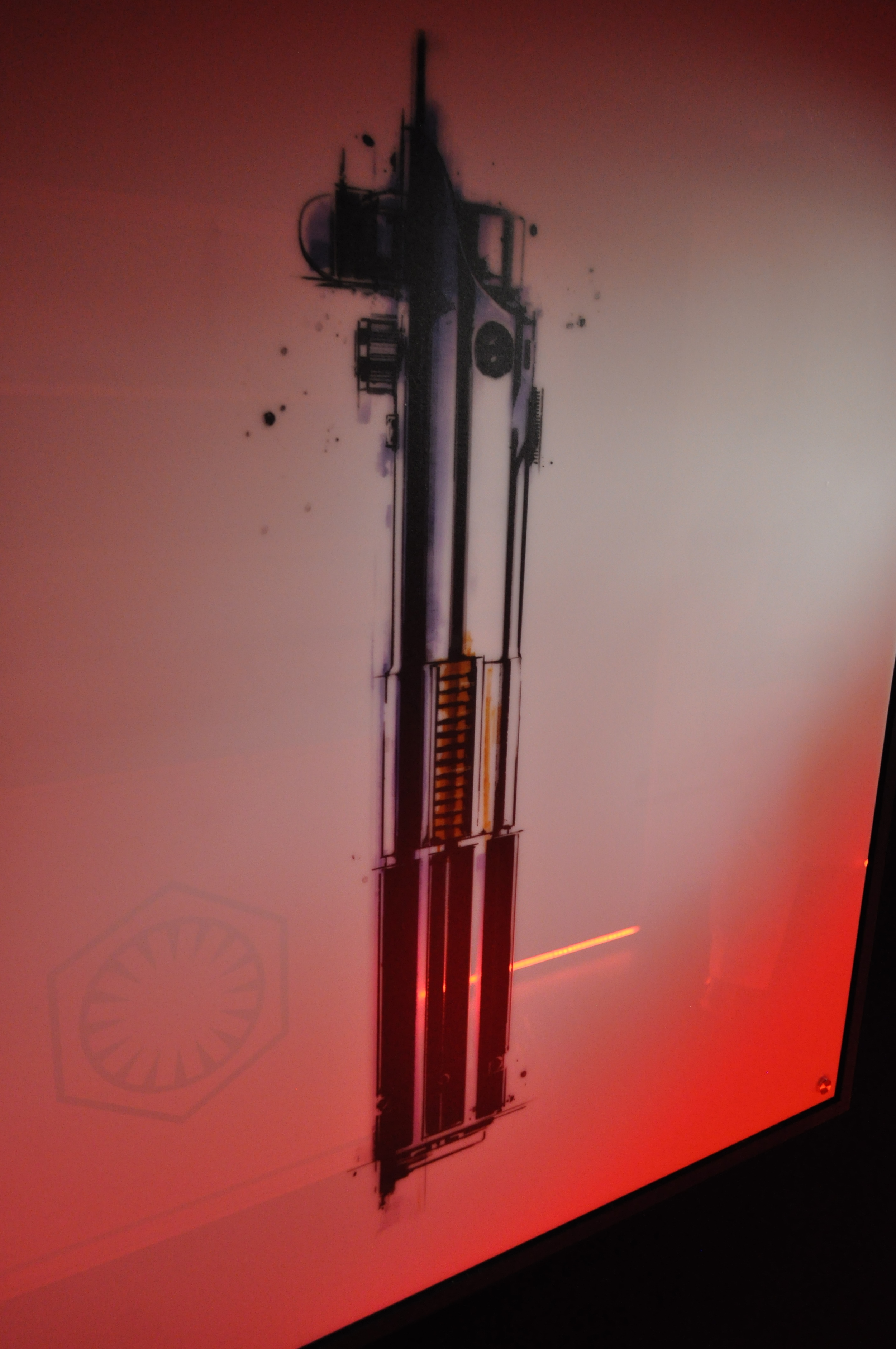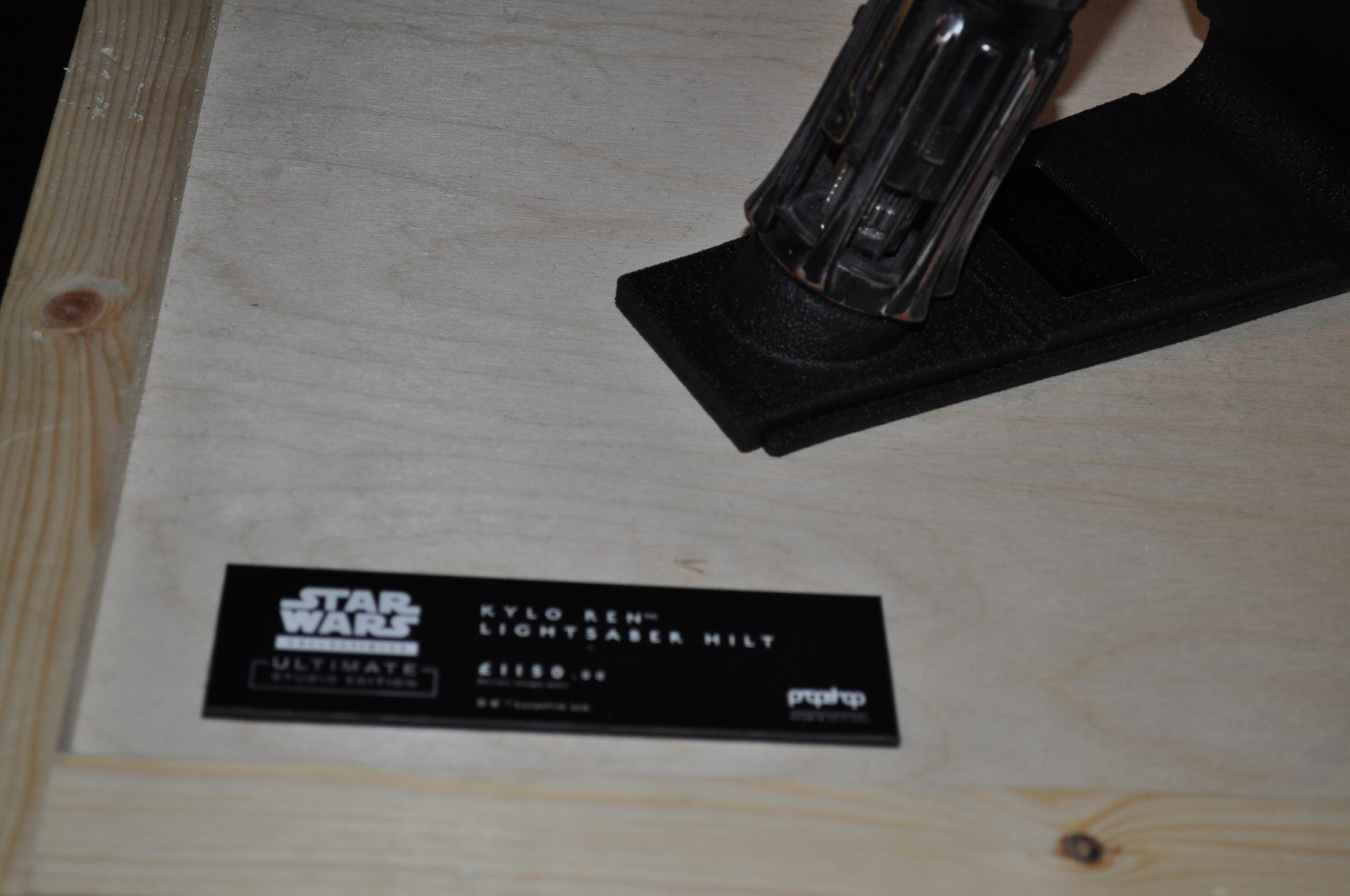 Even life-size versions of Captain Phasma, BB-8 and a First Order Stormtrooper are inside and available for photo-ops. Pictures:
The room is fairly dark, but the spot lights and the red "ambiance" lights provide enough light to be able to see everything well. While the room is not large, the walk down the hallway and the information provided by the tour guides make this something to check out when in the London area.
Similar to Disney's D-Tech ME, Propshop has their own maquette version of superimposing your face on the body of different Star Wars characters. These characters include a First Order Stormtrooper, First Order TIE Pilot and a Resistance Pilot, which each stand over a meter tall. The price for your personalized maquette is £1595. They are glorious.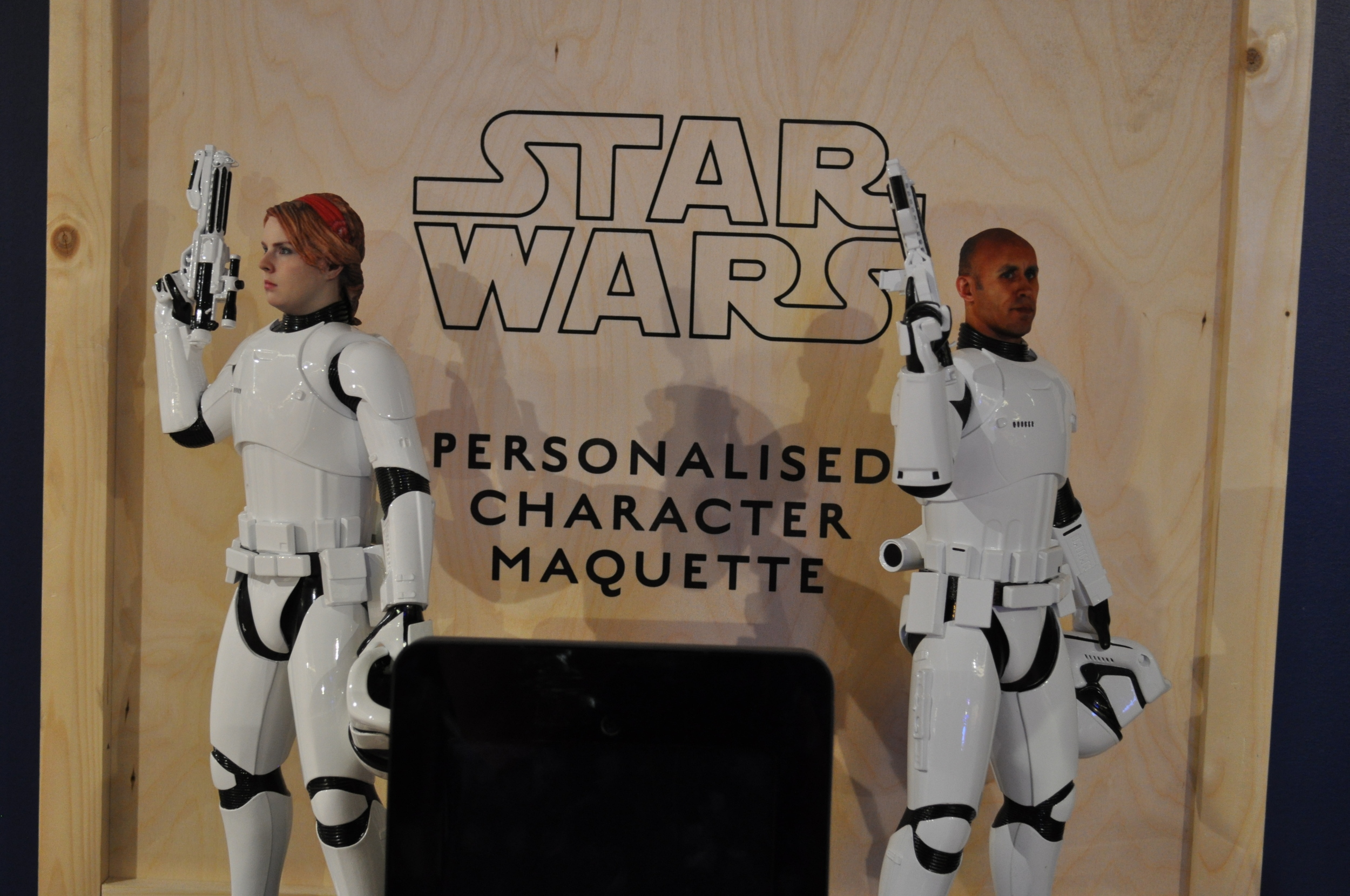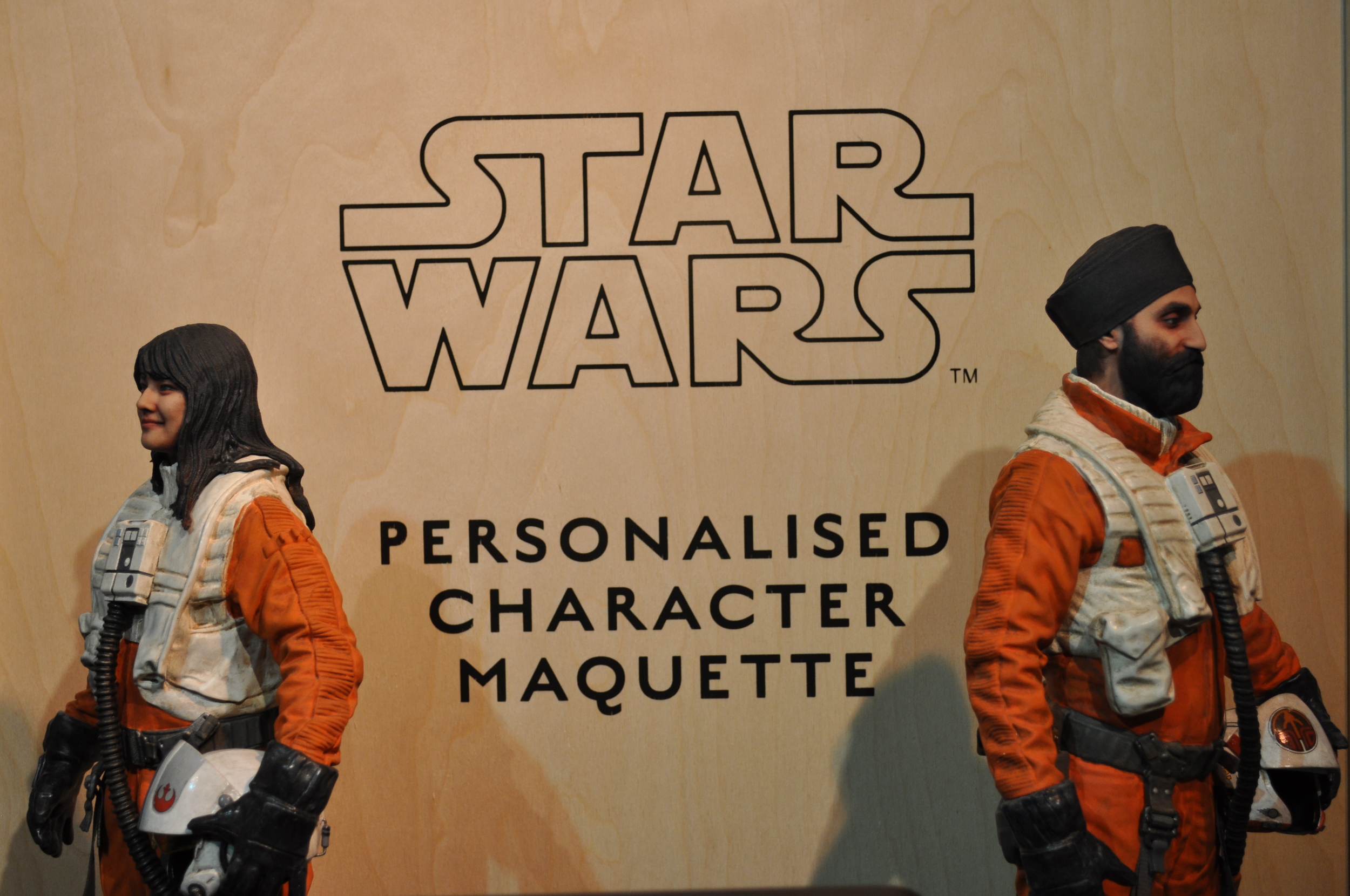 To book a tour, please visit the link here as you will not be able to enjoy this gallery without an appointment. Many, if not all, of the items in this exhibit are available for purchase, but if you're unable to get to London, you can also order many of the items here. To find out more information on these high-end collectibles, please check the Twin Suns Transmission podcast coming on July 20th where we sit down with the CEO of Propshop, James Enright.
BY: ERIC PFEIFER